The unique microclimate of the Colline Teramane gives our land an unmistakable wine.
Visit the wine cellars of the Consorzio Colline Teramane to deepen the knowledge of this invaluable trasure.
It's an intimate, engaging experience, full of activities to choose from.
Consorzio di Tutela Vini Colline Teramane DOCG was founded by a group of wineries in 2003 to support and promote provincial wine production, above all that of Montepulciano d'Abruzzo Colline Teramane.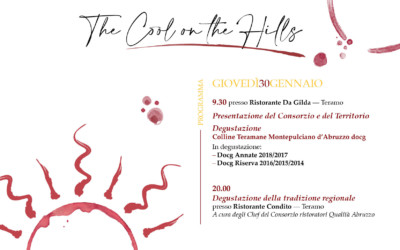 The Province of Teramo on 30 January will host wine sector operators to taste one of its excellences: Colline Teramane Montepulciano d'Abruzzo docg.   An event for operators in the sector to taste and learn about the vintages of the Colline Teramane that have not yet...
read more